Introducing Your Online Education Resource - FlexPointers: Leadership Blog
By: FlexPoint Education Cloud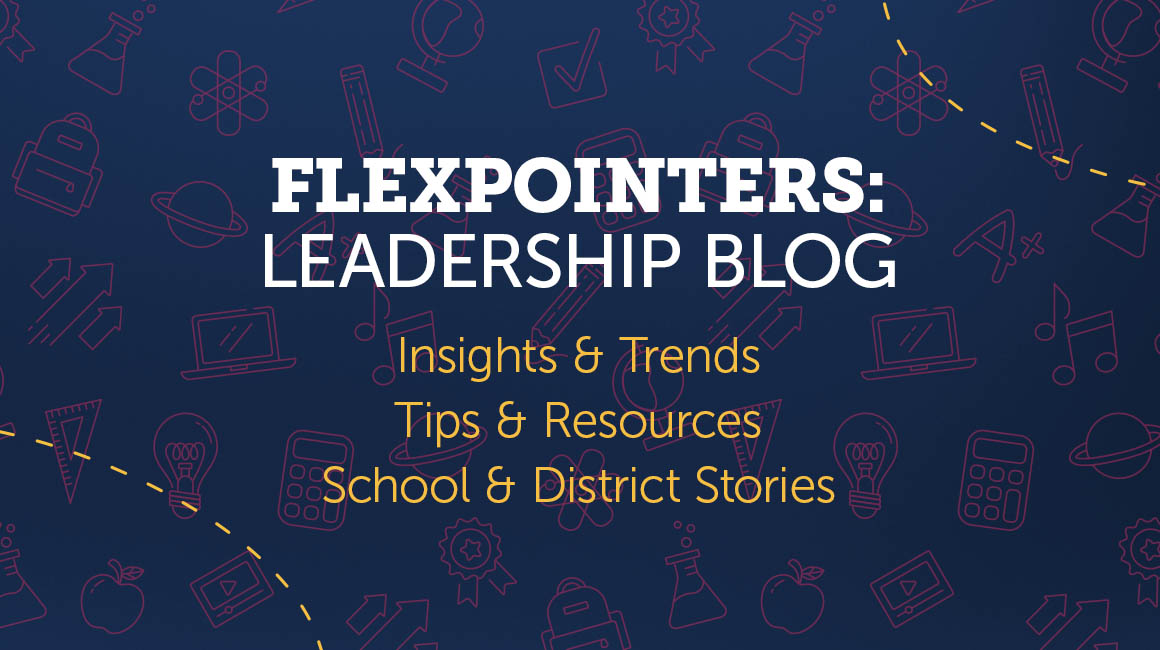 Welcome to FlexPointers: Leadership Blog - your one-stop-shop for Kindergarten–12th grade online education best practices, tips, and inspiration. With more than 20 years experience teaching students online, we hope to help school and district leaders like you either start your own online, hybrid, or blended learning school or take your program to the next level.
To give you a better idea of what type of information you will find on this new blog, we've outlined the who, what, when, where, and why for you below.
Who?
Hello! We're FlexPoint Education Cloud, an internationally recognized leader in Kindergarten–12th grade online education. We help school and district leaders like you reach your goals and meet students where they are through our customizable digital curriculum, tailored teacher and administrator training, and on-going customer support.
As we continue to share new blogs, you'll meet talented subject matter experts from our organization, including our Chief Executive Officers, Curriculum Development Specialists, Instructional Leaders, and Implementation Liaisons to name a few. They'll share best practices and insights learned throughout their careers, as well as tangible tips and tools to help you, your staff, and your students succeed.
Now, you may also want to know - will this blog help me? If you're a leader who makes decisions for your school or district, then yes! Whether you're a Superintendent, Chief Academic Officer, Director of Curriculum, Principal, or an Instructional Technology Coordinator, we hope these stories can help you embrace and implement digital learning in your school or district.
What?
This blog will feature insightful, informative, and innovative stories that humanize the online learning experience through real-life examples and case studies. We'll also provide you with relevant, valuable, and personalized information that addresses and presents solutions to your biggest pain points.
When?
We'll be publishing new blogs regularly throughout the year! If you're interested in receiving our latest insights and inspiration, join our mailing list.
Where?
Our stories will highlight schools and districts from around the nation in states like California, Colorado, Pennsylvania, Oregon, South Carolina, Michigan, and more.
In addition to FlexPointers: Leadership Blog, you can also find helpful resources like guides, white papers, and case studies.
Why?
Building on our roots as a public school district for more than 20 years, we've learned a lot. From taking on a variety of challenges and celebrating successes, to implementing new instructional models and developing comprehensive digital courses, we've been there. We know that individualized learning, paired with innovation, can unlock endless possibilities.
Which is why we want to share what we've learned to help you reach your goals. So that your teachers feel empowered, students feel connected, and everyone sees results.