Staff Training & Development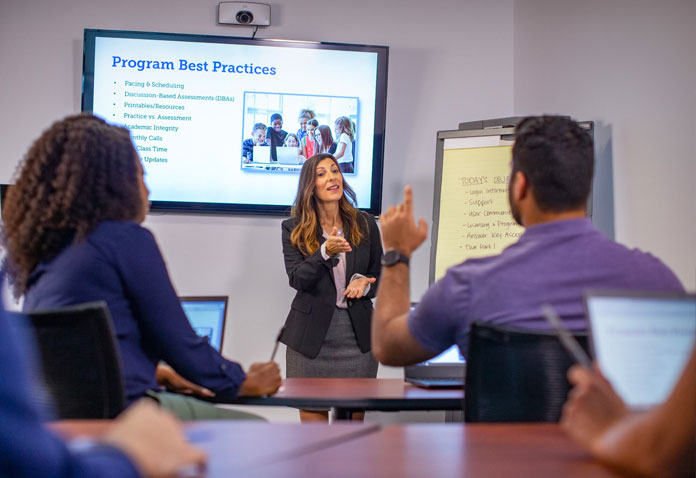 Staff Training
Our team of expert administrators and educators understands the needs of your administrative staff and teachers. With our tools and training, you're better equipped to reach your students - regardless of their learning environment.
Professional Development
FlexPoint Professional Development services feature strategically scheduled sessions, live webinars, and additional support materials and resources year-round. And the best part is, we tailor this training to your specific needs.
We Take the Guesswork Out of Professional Development
Our comprehensive plan covers what you need each year to elevate your program.
Our Implementation Managers have teaching and classroom experience. They know the value of a quality Professional Development program. And they will be with you every step of the way.