School Leadership's Guide to CTE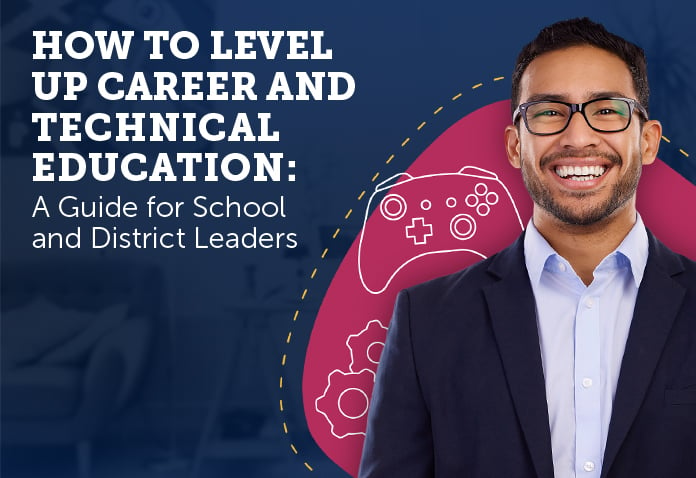 How to Level Up Career and Technical Education
Knowing how to take your Career and Technical Education (CTE) offerings to the next level can be daunting. We've developed a comprehensive guide to help school and district leaders like you enhance your CTE offerings to grow and adapt over time.

By entering your information below, you'll get access to the FREE version of the CTE guide. This free version includes an overview of nationally recognized Career Clusters and Programs of Study, tips for selecting the best career pathways that evolve with the employment landscape, and sample survey questions to gauge students' interests in future career opportunities.

Looking for additional tips and resources? In the extended version of the CTE guide, you'll get access to:
Checklist to research your students' local job market and postsecondary school options

Best practices and resources to navigate budgeting and find grants

Checklist of Career and Technical Student Organizations (CTSOs) to offer students

Interactive worksheets to develop long-term strategy and growth opportunities

Checklist of real-world opportunities that allow students to expand their skills and network
Download Free Version of the Guide
Supporting Schools & Districts for 20+ Years
We're FlexPoint – an internationally recognized, full-service Kindergarten-12th grade online education leader that delivers comprehensive and engaging digital courses seamlessly implemented across various online learning platforms.