Guide for School & District Administrators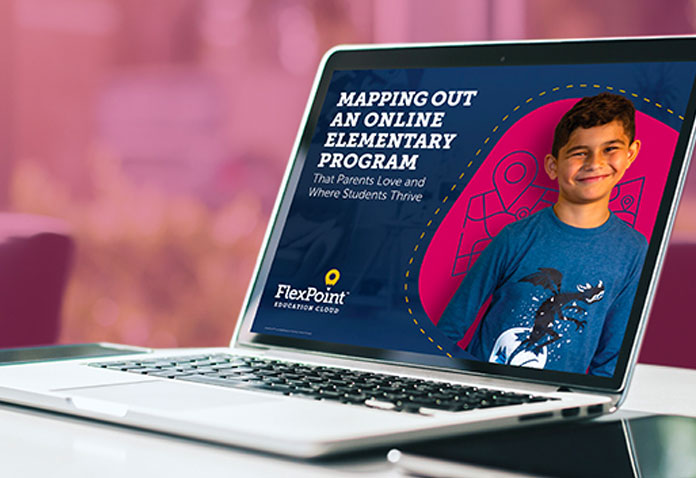 Mapping Out an Online Elementary Program
As a foundation for early learning, elementary education provides an opportunity to support students with the curriculum, skills, and community needed for success. Thanks to today's technology, helping them start on the right foot is easier than ever.

So how can education leaders ensure they're developing, and maintaining, an online elementary program that parents love and where students thrive?
Download our guide for proven strategies and solutions for building a successful online elementary program, plus:

Interactive worksheets to identify your program's goals
Tips to ensure courses align with state standards
Program implementation checklists
Tips to ensure your teachers are prepared for online learning
Secrets from successful online elementary school leaders
Best practices for connecting with families online

Supporting Schools & Districts for 20+ Years
We're FlexPoint – an internationally recognized, full-service Kindergarten-12th grade online education leader that delivers comprehensive and engaging digital courses seamlessly implemented across various online learning platforms.