An Admin's Guide to Blended Learning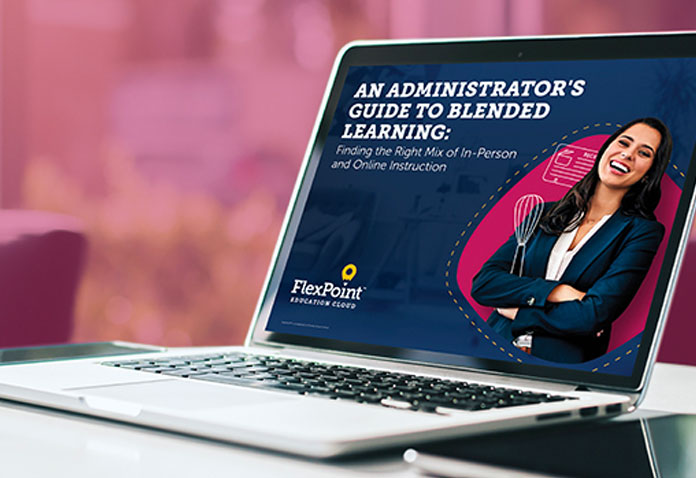 Finding the Right Mix of In-person and Online Instruction
Online learning and in-person instruction don't have to be mutually exclusive. In fact, in the 2021-22 school year, roughly half of all teachers used some form of blended learning1. With challenges like teacher shortages, funding, and curriculum development, schools and districts are in a pivotal position to take advantage of what a blended learning environment can offer to students, families, and educators.
Our Blended Learning Guide Includes:
A deep dive into blended learning classroom models
Interactive worksheets to help define your school's needs
Questions to ask curriculum providers
Best practices for educator training
Instructional strategies and tips
Key benefits for you, students, and staff
Download our guide to find the right mix of face-to-face and online instruction for your school or district.
Supporting Schools & Districts for 20+ Years
We're FlexPoint – an internationally recognized, full-service Kindergarten-12th grade online education leader that delivers comprehensive and engaging digital courses seamlessly implemented across various online learning platforms.
Parent expectations based on 2021 Parent Survey, October 2021