Teacher Shortage Solutions: Short-Term and Long-Term
By: Jason Odom, Director of Instruction, FlexPoint Virtual School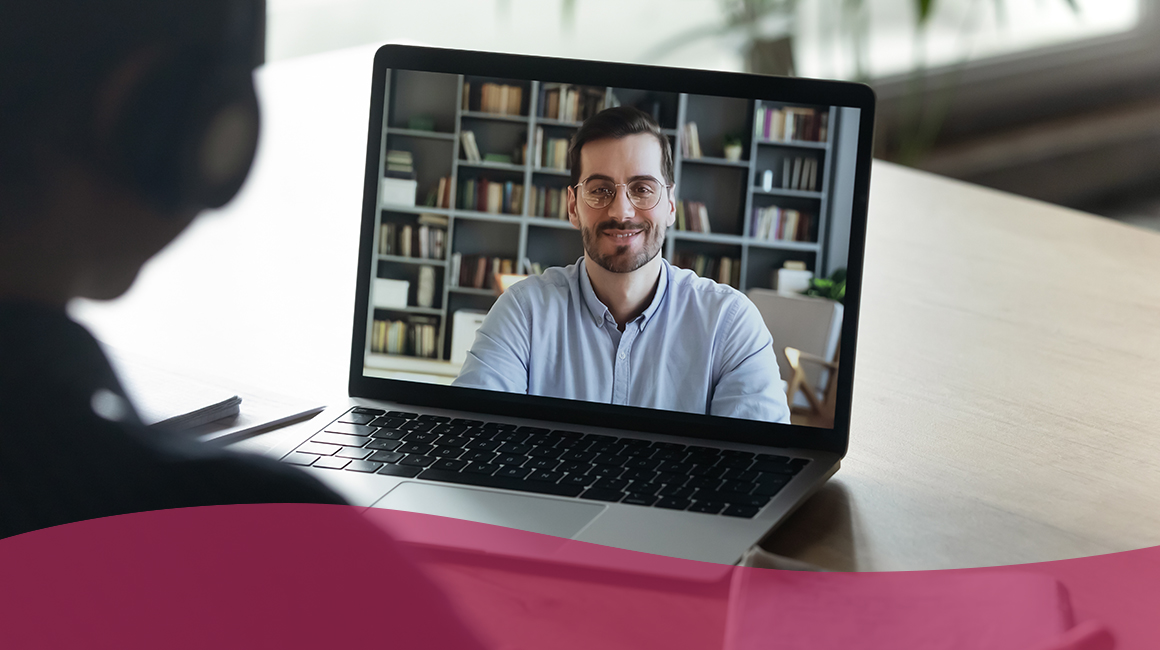 Over the past several years, various research reports have highlighted major hurdles for Kindergarten-12th grade education - with one of the most prominent being teacher shortages. A recent report by the RAND Corporation shows a 4% increase in teacher turnover compared to pre-pandemic levels, reaching 10% nationally at the end of the 2021-22 school year. Additionally, while district leaders perceived staffing shortages to be less severe in the 2022-23 school year, substitute and special education teachers' vacancies are most acute.
In my role as the Director of Instructional Models, I have various responsibilities, but two core objectives guide me daily. The first is to inspire instructional leaders and principals at FlexPoint Virtual School to implement personalized instruction, resulting in exceptional student outcomes. The second objective is to equip these leaders and their dedicated teachers with the necessary tools and resources to ensure their success.
While these two objectives are easy to describe, they are not straightforward by any means. Having been a teacher, principal, and school leader, I've learned effective methods to attract, recruit, and retain teacher talent. However, adjusting HR practices can take time, so short-term solutions are crucial for school and district leaders in the interim.
For education leaders grappling with teacher shortages, I've put together a set of short-term and long-term solutions to help you meet your goals and objectives this school year.
Teacher Shortage Short-Term Solution: Work with a Supportive Third-Party Partner to Fill Teacher Vacancies
Last school year, I had the privilege to chat with school and district leaders from around the nation at several education conferences. During these conversations, we discussed a handful of challenges they're facing due to teacher shortages, including having difficulty hiring for specific subject areas like world languages and Advanced Placement® to unexpected leaves in the middle of the school year.
For immediate staffing needs, I recommend partnering with a supportive virtual school. Whether you need several teachers to help fill vacancies or if you have one class where a teacher left unexpectedly, this partner should be an extension of the incredible work you and your teachers already do.
For example, we partner with Hart-Ransom Academic Charter School (HRACS), a WASC (Western Association of Schools and Colleges) accredited charter school based out of Modesto, CA, that provides a variety of flexible learning options to students and families who desire direct learning from home.
After our initial meeting with HRACS, it was clear that our organizations share the same core value: the student is at the center of every decision. "We are so invested in our students and their growth, and as soon as we started working with FlexPoint, we felt like they were equally as invested. That is what a real partnership looks like," said Rashell Avila, Online Tech Support Specialist with HRACS.
HRACS utilizes FlexPoint Virtual School, our fully comprehensive online learning solution that provides schools and districts with expertly crafted digital courses, intuitive systems, and certified teachers. Those resources, plus HRACS' guidance counselors and school administrators, work seamlessly together to ensure student success.
"In the past we worked with other online learning providers, and everything felt prescribed. But with FlexPoint, we have the flexibility to personalize learning to match a student's individual needs, and that makes all the difference. While there are many online learning providers to choose from, what stands out about FlexPoint is their flexibility and willingness to find solutions that best fit our students' needs." said Avila.
Additionally, it's important to find a partner who can offer a variety of instructional models to fit your needs. FlexPoint Virtual school is model agnostic, which means we can support schools that are fully online, half online and half in-person, labs or blended learning models, and more.
The key takeaway: if you have immediate needs, it's critical to find a provider that will be your partner in learning. You'll set yourself up for success if you find a team that truly listens to your school's needs and cares about individualizing learning for your students.
Teacher Shortage Long-Term Solutions: Refine Strategies to Attract, Recruit, and Retain Teacher Talent
Teachers make the magic, which is why developing or refining your school's or district's HR practices to attract, recruit, and retain their talent is pivotal to solving teacher shortages.
Tips to Attract Teacher Talent
Researchers from Curtin University in Australia recently surveyed a national representative sample of 268 teachers and 206 parents and found that 85% of teachers and almost three-quarters of parents thought the portrayal of the education sector by news media outlets was mostly negative.
The reason I wanted to include this data is because when trying to attract high school and college students to the teaching profession, it can be difficult to combat negative stories and perceptions. My recommendation is to work with your school or district to tell the positive and inspiring stories you see everyday - whether through the media, social media, or even word-of-mouth. The more future generations hear these impactful stories, the more likely they are to enter the field.
Additionally, it's critical that you showcase your school's or district's commitment to providing a supportive and innovative teaching environment because your reputation impacts the talent you attract. Ensure that you have a strong mission, vision, and commitment that provides staff with a unified goal to help students succeed.
Teacher Recruitment Insights
When recruiting teachers, tout your school's benefits such as schedule flexibility, personal time off, wellness initiatives, and more. Attend job fairs, partner with job listing websites, and post open roles on LinkedIn and other social media channels. There's so much you can do to get the word out!
It's also important to remember that your school or district needs to find the right fit. While recruiting, you want to ensure you're hiring teachers who are passionate about the work they do and excited about your school's goals and objectives. Build a team of advocates to form a productive and innovative dynamic for years to come.
Best Practices to Retain Teachers
Once you hire a team of dedicated and enthusiastic teachers, your next priority should be ensuring they have the resources and tools needed to feel confident and prepared.
Below are tactics you can implement to ensure you teachers feel supported and part of a community:
Provide comprehensive onboarding training that includes an overview of your organization's culture, how to build relationships and engage with students and parents online, and how to utilize the systems needed to teach, monitor, and communicate with students.
Set clear expectations on what they'll need to accomplish in the first 30, 60, and 90 days. The goal is to gradually release teachers into the work environment so they have time to ask questions and receive the feedback needed to thrive.
Develop a culture of communication through surveys, town halls, regular one-on-one meetings, and more. Through these initiatives you'll learn what teachers are most concerned about, what their goals are, what roadblocks they have, as well as ideas they want to implement to improve school processes. These are critical touch points to learn from your staff and create an environment where everyone is heard.
Pair experienced and new teachers together to exchange ideas, observe lessons, and provide feedback.
Set aside time for intentional professional development opportunities to allow your staff to learn, collaborate and present on best practices and new teaching tools.
Promote a healthy work-life balance by encouraging your team to fully disconnect when they are out of the office. Another way to do this is by providing health and wellness programs to your staff - whether that is on exercise and nutrition or mental health supports and tips.
Host social events to give teachers an informal setting to learn from each other. Think: coffee chats, team celebrations, and more.
I hope that these short-term and long-term solutions help with the teacher shortage challenges you may be facing. And remember, you're not in this alone and we're here to help! Click here if you're interested in learning more about FlexPoint Virtual School and the layers of support we can provide.