IUniversity Prep, The Top Virtual School in Texas, Partners With FlexPoint Education Cloud to Enhance High School Course Offerings
Students in Grades 9-12 Now Have Access to a Variety of Digital Courses, Including
World Languages, Career and Technical Education, and Advanced Placement
recognized, full-service Kindergarten-12th grade online education provider, is excited to
announce its partnership with
iUniversity Prep
, Niche's highest-ranked online high school in
Texas. For 10 years, the tuition-free online public school that is part of the Grapevine Colleyville
Independent School District, has provided its students in grades 5-12 with a flexible learning
environment that offers rigorous academics, innovative instructors, and a collaborative
community. This year, the virtual school decided to partner with FlexPoint to enhance its digital
curriculum, ensuring their high school students have access to a variety of courses to receive a
high-quality education whether they're thriving or need additional support.
"We are thrilled to be working with iUniversity Prep, a virtual school that shares our commitment
to meet every student where they are," said Kevin Locke, Chief Development Officer, FlexPoint.
"Partnering with a school that is invested in their students' growth, while providing them with
more ways to do so, is why we do what we do. We're very much looking forward to the school
Additionally, the partnership with FlexPoint will allow iUniversity Prep teachers and students to
more easily navigate their online platforms and systems, creating a seamless online learning
experience and ensuring student information is protected.
"When it comes to partnerships, we look for thought leaders we can collaborate with," said Kyle
Berger, Chief Technology Officer, Grapevine Colleyville Independent School District. "We saw
that quality early on with the FlexPoint team; they worked to understand our school's needs and
how to fulfill them. I know they are committed to helping our educators feel confident and our
For more than 20 years, FlexPoint has been developing and delivering comprehensive digital
courses, tailored educator training, and unparalleled customer support to schools and districts
worldwide. Over the past three years, more than 597 schools and districts partnered with
FlexPoint, including Union Virtual Learning Academy in Oklahoma which saw a 93% passing
rate for all courses in the 2021-22 school year, and Roseburg Virtual School in Oregon which
started as a K-5 school, but expanded to K-8 after the success they saw partnering with
FlexPoint in the 2021-22 school year.
About FlexPoint Education Cloud
FlexPoint Education Cloud is an internationally recognized, full-service Kindergarten through
12th grade online education leader and has worked with schools and districts across the nation
and worldwide in 65 countries and three U.S. territories. Our team develops and delivers
comprehensive and effective digital courses that can be seamlessly implemented across various
online platforms. We also equip educators with customized training and unparalleled support –
so teachers feel empowered, students feel connected, and everyone sees results. We fully
embraced the digital world more than 20 years ago as a public school district, and know that
individualized learning, paired with innovation, can unlock endless possibilities. Plus, our north
star is straightforward: student success is our bottom line. Together, let's lift learning above the
Related News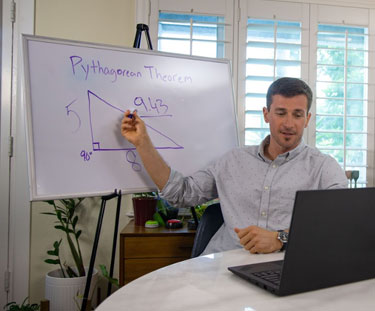 November 9, 2021
85% of online teachers believe that they help more students individually than in a traditional in-person setting.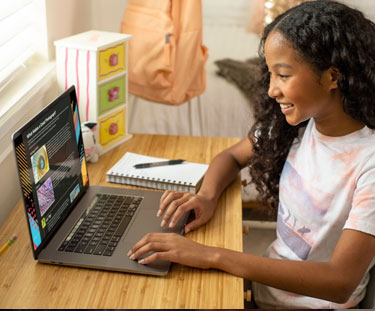 October 6, 2021
The importance of offering online education options continues to rise, as survey reveals that parents believe online learning positively impacts their children's ability to focus, understand courses, and motivation to finish homework.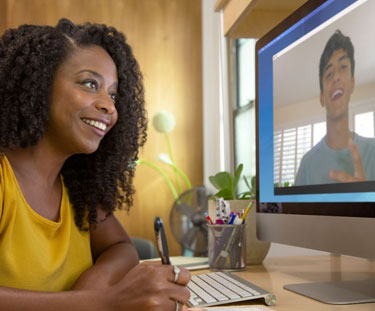 October 6, 2021
Last school year, Florida Virtual School partnered with more than 160 new schools and districts to quickly implement online learning programs, and the launch of FlexPoint will provide resources to even more educators around the globe.