Ms. Katerina Alfaro López
FlexPoint is able to drive innovation in online education because of the experience, ingenuity, and unique qualifications of our leadership. Their rich backgrounds in education, technology, business administration, and public policy provide the strength we need at our roots to grow.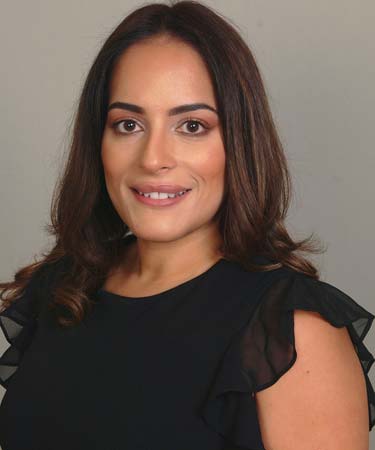 Katerina Alfaro López serves as the Senior Director of Human Resources and Operations at Florida Virtual School (FLVS). In this role, she is responsible for leading the team member experience throughout their entire journey, from the recruitment process to managing internal policies and procedures and driving team member growth through professional development programs. Ms. Alfaro López works in partnership with the Chief Operations Officer in overseeing programs and enhancements for the organization.
Ms. Alfaro López has been a part of the FLVS team for 14 years, growing through a variety of roles in Human Resources and Operations, from HR Support Specialist to Employment Services Manager, and Talent Acquisition Manager. In her current role, she oversees the Talent Acquisition, Professional Standards, HR Systems Operations, and Staff Development Departments.
She is a dynamic leader, team builder, and mentor, and takes great pride in serving as a resource for learning and training.
Ms. Alfaro López holds a Bachelor of Science in Business Administration from the University of Phoenix.