FlexPoint is able to drive innovation in online education because of the experience, ingenuity, and unique qualifications of our leadership. Their rich backgrounds in education, technology, business administration, and public policy provide the strength we need at our roots to grow.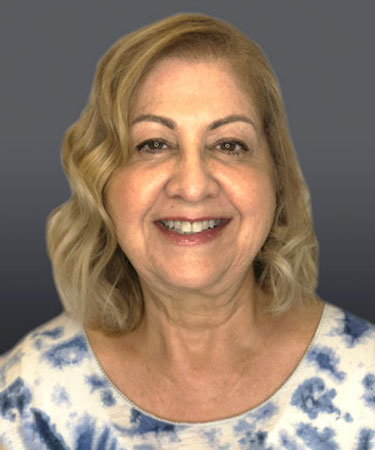 Board Chair, Florida Virtual School
Deaf/Hard of Hearing Itinerant Specialist
Linda Reiter began her teaching career as a deaf/hard of hearing (DHH) classroom teacher. After three years teaching, Ms. Reiter was recruited to be one of the first DHH Itinerant teachers in the Miami-Dade County Public Schools (MDCPS) system. She continued in this position for more than 30 years. Ms. Reiter was the first Miami-Dade County Public Schools DHH teacher to achieve National Board Certification.
Ms. Reiter retired from teaching in January 2019 and is currently working as a DHH specialist with charter schools in the Miami-Dade area.
Ms. Reiter has served on the Workforce Florida Board of Directors. She was an educator member of the MDCPS Superintendent's District Advisory Panel for Students with Disabilities and was the co-chair of its Committee for Students who are Deaf or Hard of Hearing. Ms. Reiter also served as a consultant on the DHH Itinerant Committee that was tasked with implementing the State of Florida's Communication Plan for all DHH students. She was instrumental in helping teachers and administrators bring the plan successfully to the schools. Today, Ms. Reiter serves as the chair on the Florida Virtual School Board of Trustees.
Ms. Reiter has a Bachelor of Science degree in Individual and Family Studies from Pennsylvania State University and a Master of Arts degree in Rehabilitation Counseling from the University of South Florida. In addition to teaching students in grades Kindergarten-12, Ms. Reiter also taught sign language at the college level and has been a small business owner.