FlexPoint is able to drive innovation in online education because of the experience, ingenuity, and unique qualifications of our leadership. Their rich backgrounds in education, technology, business administration, and public policy provide the strength we need at our roots to grow.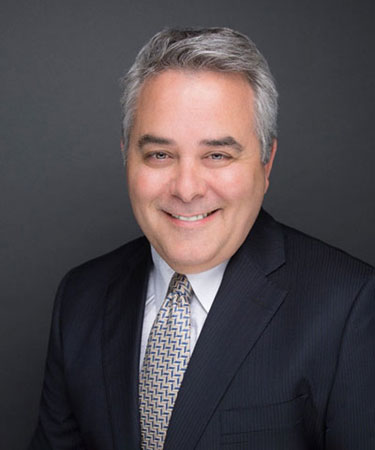 Edward J. Pozzuoli, a Martindale Hubble-rated AV lawyer, is the Chief Executive Officer of Tripp Scott. He is an accomplished litigator and negotiator and has extensive experience handling state, county, and local governmental issues. Mr. Pozzuoli is nationally recognized as a legal expert in charter and educational law.
Mr. Pozzuoli is a regular contributor to Fox News and Forbes, and Florida Trend named him one of its "Florida 500," a list of the most influential. He has also been named to "Super Lawyers" as one of the top lawyers in South Florida. In addition, he has received the Multiple Sclerosis Society's Award of Excellence, the American Diabetes Association's Valor Award, the Republican Party's Spirit of Lincoln Award, and the South Florida Business Journal's Ultimate CEO Award.
A devoted community servant, Mr. Pozzuoli was recently appointed to Senator Marco Rubio's Judicial Advisory Committee. He was the chairman of the National Multiple Sclerosis Society of South Florida and is past chairman of the Republican Party of Broward County. He sits on the Board of Advisors of the Nova Southeastern Law School and was the past vice chair of the board of trustees for the Pine Crest Preparatory School. He also serves as a member of the Florida Tax Watch Florida Board of Trustees. He was a member of the State of Florida Republican Party's executive board, the steering committee of the Fort Lauderdale Chamber of Commerce, and the Fair Campaign and Practices Committee of Broward County. In addition, he has served as a director of the University of Miami National Alumni Association and currently serves as a member of the Florida Virtual School Board of Trustees.
Mr. Pozzuoli holds a law degree and a bachelor's degree from the University of Miami, where he was chief of the prestigious Iron Arrow Honor Society and received the Outstanding Young Alumni of the Year award. He has been named to Who's Who in Practicing Attorneys and Outstanding Young Men in America.